BOLD DECISIONS NEEDED
Responsible Author: Ina von Ber | Alpbach, Austria, 09/24/2023, 23:25 Time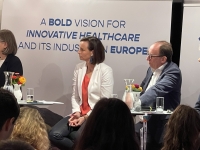 USPA NEWS -
Europe finds itself at a crossroads today. Facing many new challenges and opportunities, it navigates its way through numerous tasks that demand taking decisive action in areas of economic recovery, environmental conservation, social equality, integration, democracy, education, and healthcare.Brexit, migration crisis, security threats, rising nationalism, economic disparities, aging population, climate change, digital transformation, technological disruption, political fragmentation, and geopolitical tensions require collaborative efforts, innovative solutions and demand a bold and forward-looking approach.
ONE HOUR WITH AMBASSADOR KRISTJAN PRIKK
Responsible Author: Ina vn Ber | La Jolla, CA, 06/20/2023, 17:38 Time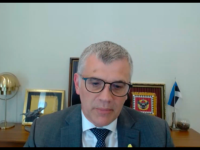 USPA NEWS -
The Estonian Ambassador to the United States, H.E. Kristjan Prikk, and an invited group of C-suite, private sector US executives interested in furthering bilateral relationships between the two countries, joined the Ambassadorial Roundtable's discussion forum for an in depth and candid look at the Estonian digital successes, economy, cybersecurity, AI, and advances in the healthcare sector. The Ambassadorial Roundtable's monthly discussion forums connect private sector executives, investment capital, the military and academia with the diplomatic community, fostering close cooperation, generating impactful, sustainable solutions necessary for peace, progress, and innovation.
| | |
| --- | --- |
| | RAHMA-SOPHIA RACHDI |
| | Daren Frankish |
| | Ruby BIRD |
| | Aurangzeb Akbar |
| | Yasmina BEDDOU |